The national basketball association is one of the most loved and popular games played in America and Canada. The fans can easily checkout popular NBA updates and NBA breaking news from the official partners of this wonderful game ESPN sports NBA and on the NBA website whose official domain is NBA.com. The fans can even check out the NBA schedule and NBA live score on NBA.com which is the official NBA Website.
How was Micheal Jordan?
This game has delivered and produced many great wonderful talents in front of the world. Among these Michael Jeffery Jordan was the greatest among all. Born in the year 1963 on February 17 Jordan was popularly known as MJ. He was such a great player that he played a total number 15 seasons serving for the Chicago bulls and the great Washington wizards. He is considered to be the one who made this NBA league popular. Currently, he is the chairman and owner of Charlotte Hornet in the National Basketball Association league. He has won many popular awards in NBA including the 6 times NBA-champion, 6 times the NBA finals MVP and 14 times NBA all-star and the endless list go on. He has represented the United States of America in Olympics as well and also in pan American games.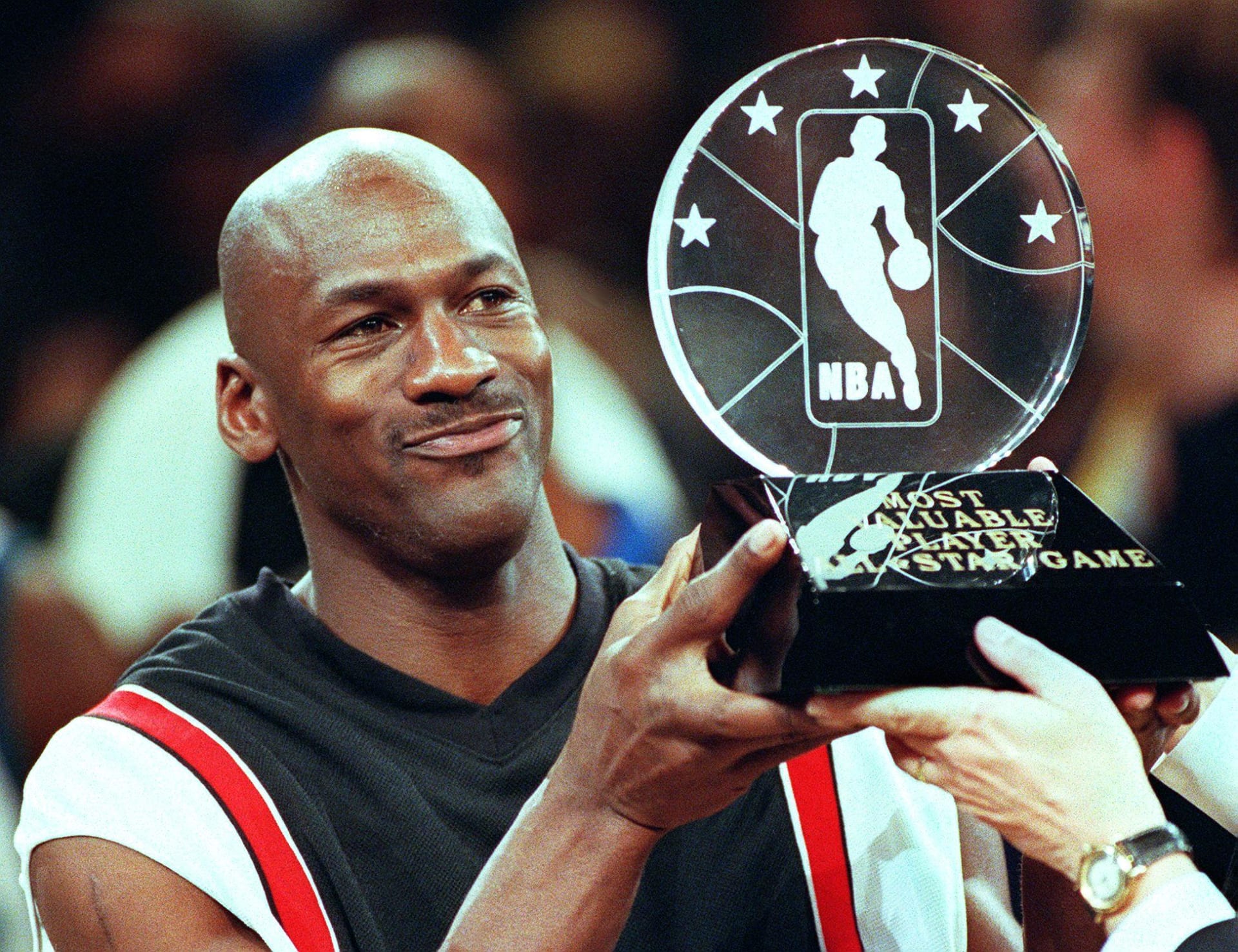 However, the journey to achieve all these awards was not so easy for MJ. Despite having great capabilities, Jordan had to struggle a lot in his early life. He was the fourth child of his parents and he also had a sibling. When MJ was just a toddler his family had to move to Wilmington in North Carolina.
Achievements
At that age, Jordan didn't have any clue about his talent. The talent sparked when he was in high school when Jordan started playing basketball along with baseball and football. Jordan was bullied for not being tall at that time as he was on 5 feet and 11 inches only but he proved his talent by scoring a total of 40 points in the match.
Jordan's professional career began when he was a rookie in the most popular league at that time. He became a fan favorite player instantly and was greatly appreciated by the fans. But in the next season due to a fracture in his leg, he wasn't able to play and he missed a total number of 64 matches. Jordan didn't lose hope and continuously played very well in the following seasons.
The fans went crazy for Jordan's matches and they always used to book early tickets to watch their star player's game. Many legends of the game like Larry Bird has stated that he hadn't seen anyone like this before and Jordan is one of a kind. He once received standing ovation of one minute during his match against the great rivals New York Knicks. Once Bird also said that God is disguised as MJ.
Even after having so many awards and world records, Jordan still regrets the 9000 shots he has missed in his entire National Basketball Association career and he also said that if he would have connected those shots then he may have won as many as 300 games more in his career and 26 more championships. He will always remember his efforts in the NBA finals. His retirement was surely NBA breaking news for everyone.